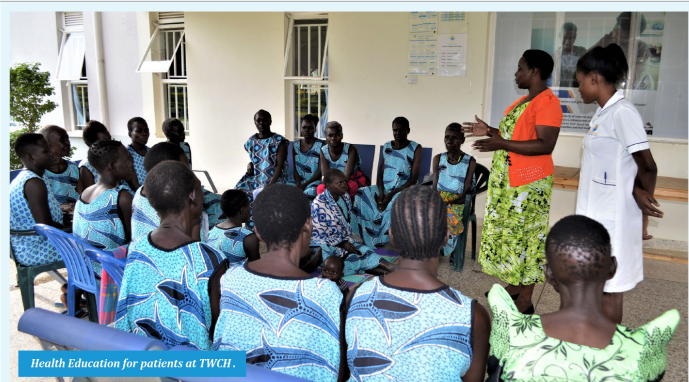 TWCH Newsletter 13th edition Jan-March 2023
Welcome to the 14th Edition of the TERREWODE newsletter covering January-March 2023. This edition presents to you progress in a number of program areas, new developments as well as lessons learnt from operating Terrewode Women's Community Hospital (TWCH) in the last three and a half-year. We were privileged to have hosted The International Federation of Gynecology and Obstetrics (FIGO) accredited trainer and specialist, Dr. Fekade Ayenachew, who conducted training of the Medical Director in addition, to supporting the treatment.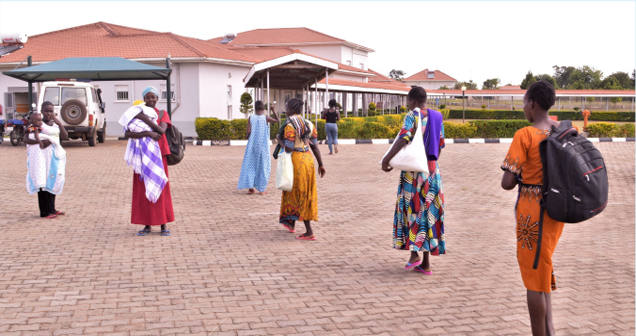 TWCH Newsletter 13th edition Oct-Dec 2022
Highlights progress in a number of program areas with a focus on the achievements at TWCH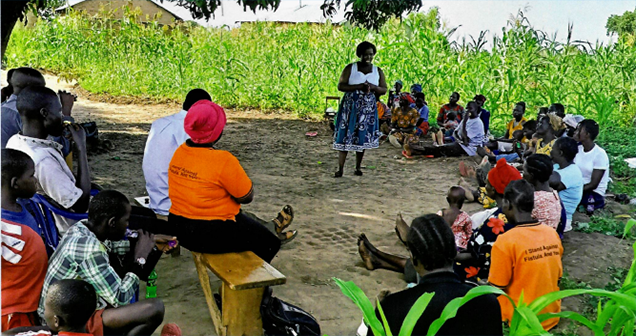 TWCH Newsletter 12th edition July-Sept 2022
We explore key exciting developments and challenges faced at TWCH.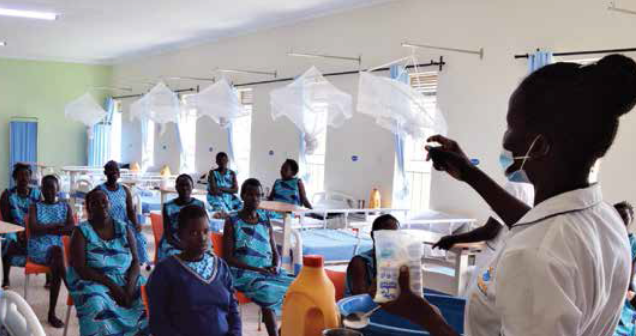 TWCH Newsletter 11th edition April-June 2022
A total of 103 patients received care from TWCH and 74 from partner health facilities in the quarter..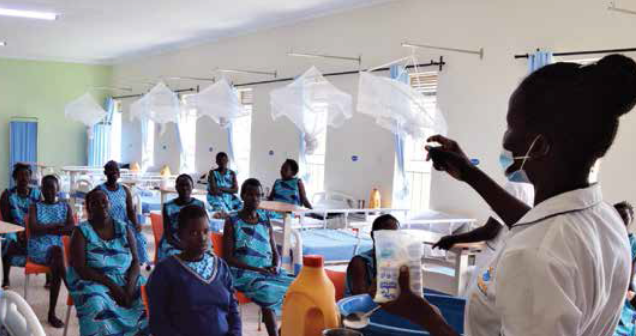 TWCH Newsletter 10th edition Jan-March 2022
We hosted the 1st surgical workshop aimed at enhancing skills in caring for Obstetric Fistula patients.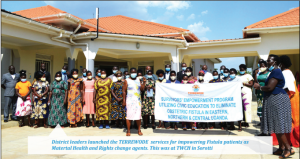 TWCH Newsletter, 10th edition Oct-December 2021
At Terrewode Hospital we treated 88 patients with Obstetric Fistula up from 57 treated in the previous quarter.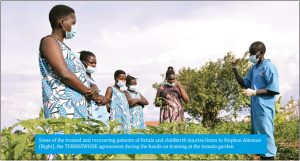 TWCH Newsletter , 9th edition July-October 2021
This quarter we were able to successfully treat 57 women and girls as well as provide reintegration services to 49 survivors.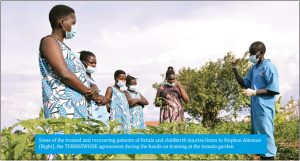 TWCH Newsletter, 8th edition April-June 2021
We have made dramatic strides in providing treatment at TWCH to 49 women and girls in a 2 months period.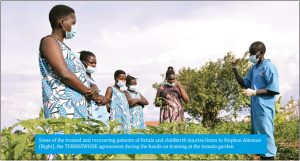 TWCH Newsletter -7th edition Jan-Feb 2021
Visit by the Chairpersons of the TWCH Governance Board, and the Clinical Excellence and Quality Assurance Committee.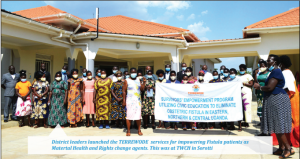 TWCH Newsletter , 6th edition Oct-December 2020
This edition spotlights progress and gaps for this whole period in the activities of TERREWODE and TWCH.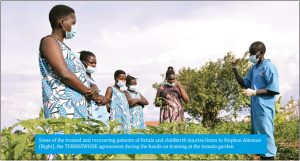 TWCH Newsletter, 5th edition July-September 2020
The facility has been able to treat 60 women and girl with fistula and other childbirth injuries.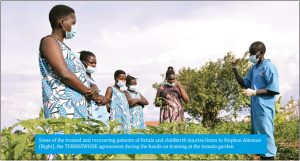 TWCH Newsletter, 5th edition February 2019
Given the work so far done, the remaining time of the TWCH project is 50 percent.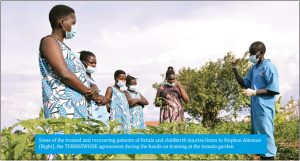 TWCH Newsletter-5th edition July-September 2019
The Speaker of Parliament, Rebecca Kadaga, said she was happy to be associated with the facility.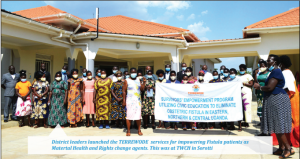 TWCH Newsletter - 2th edition April-June 2013

TERREWODE in partnership with Worldwide Fistula Fund has launched the first-ever re-integration center for Fistula clients. The TERREWODE re-integration Centre (TRC) center is located in Soroti Municipality.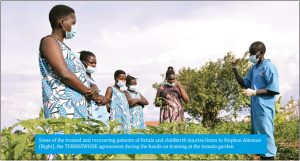 TWCH Newsletter-1st edition Jan-June 2012
TERREWODE, a Ugandan based non-governmental organization, was founded in 1999 by women of the Teso region who were committed to improving the lives and statuses of women and girl children..